Amy Simpson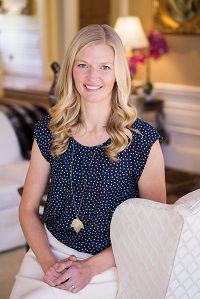 Amy Simpson is a third-generation real estate professional. Her career as a licensed real estate agent began in 2007. A bachelor's degree in advertising and business from Brigham Young University combined with a love of architecture has made helping clients buy and sell real estate her passion.

Currently licensed in both California and Nevada, Amy's extensive network of vendors helps her to continuously create smooth transactions and provide excellent service. As a real estate investor herself, she embraces knowledge and is constantly working to make sure she is updated on all the current issues and technology relating to the real estate market. Amy works hard to ensure that every client stays informed and comfortable throughout the entire real estate transaction by exceptional communication and coordination.

Amy strives to be a contributing member of the local community by regularly volunteering in many capacities. Amy enjoys yoga, hiking, biking, volleyball and spending time with her husband and four young children. She loves to travel and to explore new areas.
To contact Amy directly call 831-200-3443 or e-mail her at amy@bonafideproperties.com.